Approved Installers
"At Helyx, we want to ensure every system gives unrivaled customer satisfaction."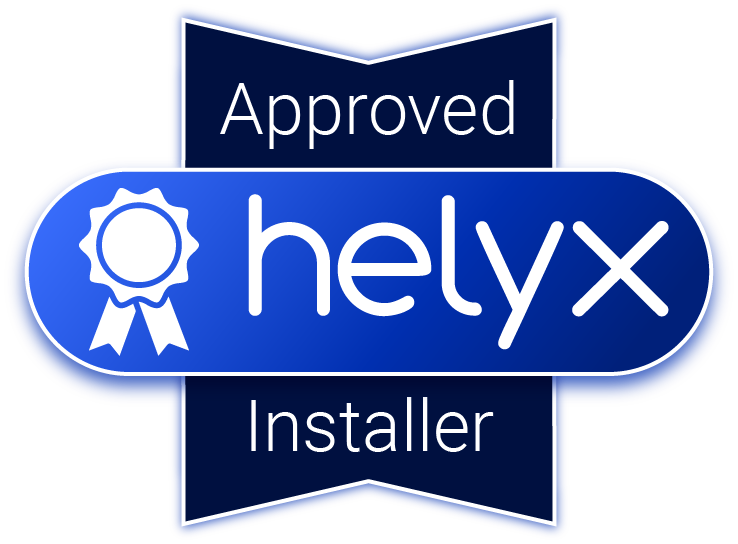 Our Hx Approved Installer program, which aims to give clients peace of mind in their choice of Installer, ensuring their Hx system will be effortless in design, deployment and experience.
If you would like to find out more about the program, or you are interested in becoming an Approved Installer, please email contact@aptyx.tech.
About Aptyx
Founded in 2020, Aptyx was created with a single goal, quite simply to develop the finest software solutions for exceptional clients.
Aptyx is a partnership of highly skilled software engineers, bringing a wealth of knowledge from over 20 years of designing and programming Crestron systems. With Silver and Platinum Master programmers, Aptyx is one of the most highly certified Crestron Services Providers globally.
Our passion is to design and build smart software for the most luxurious projects and portfolios around the world.
We help to create intelligent, personalised spaces, with a world class experience that complements the owner's lifestyle.
Part of this process is to ensure that from the start of any new project through to completion, we give designers and integrators a choice of exceptional UI products.
With our Hx, Tailored and Custom app solutions, we can deliver a user experience (UX) perfectly suited to every project.
+44(0)203 948 1388
contact@aptyx.tech
Aptyx Technologies Ltd
Thomas House
84 Ecclestone Square
London
SW1V 1PX
Privacy Policy
This privacy policy sets out how Aptyx Technologies Ltd (Trading as Helyx). uses and protects any information that you give Aptyx Technologies Ltd. when you use this website.
Aptyx Technologies Ltd. is committed to ensuring that your privacy is protected. Should we ask you to provide certain information by which you can be identified when using this website or our services, then you can be assured that it will only be used in accordance with this privacy statement.
Aptyx Technologies Ltd. may change this policy from time to time by updating this page. You should check this page from time to time to ensure that you are happy with any changes. This policy is effective from June 2020.
What we collect
We may collect the following information to enable us to communicate with Clients and potential Clients in relation to the provision of services by Aptyx Technologies Ltd.:
Name, job title, personal descriptions, profile photographs
Contact information including email address
Demographic information such as postcode, preferences and interests
Other information relevant to customer surveys and/or offers
Bank account or financial information
When appropriate we may also collect the following information from those seeking employment from Aptyx Technologies Ltd.:
Academic and other results gained
Institutions attended
Employment history
Personal data in relation to references
What we do with the information we gather
We require this information to understand your needs and provide you with a better service, and in particular for the following reasons:
Internal record keeping.
We may use the information to improve our products and services.
From time to time, we may also contact you by email, phone, or mail. We may use the information to customise the website or services we offfer according to your inerests.
We may share or store your information, when appropriate on our software, with our business partners, suppliers or sub-contractors for purposes of any contract agreed and for the provision of our services. These third parties are GDPR Compliant, please read their full privacy policies for further details. Some of our current suppliers include:

Google Analytics
Adobe Creative Cloud
Atlassian Jira Cloud
Microsoft Azure
Microsoft OneDrive
SendGrid
Xero Accounts Software
Retaining and deleting personal data
We are committed to ensuring that your information is secure. In order to prevent unauthorised access or disclosure, we have put in place suitable physical, electronic and managerial procedures to safeguard and secure the information we collect. These procedures are available on request by contacting contact@aptyx.tech
Any personal data that we process for the purpose of our service provisions, for example creating home automation software, shall be retained for a maximum of 10 years following our last contact to enable you the opportunity to reuse or update your existing files.
Should you want us to delete this information, before the retention period outlined above, please contact us contact@aptyx.tech
How we use cookies
A cookie is a small file, which asks permission to be placed on your computer's hard drive. Once you agree, the file is added and the cookie helps analyse web traffic or lets you know when you visit a particular site. Cookies allow web applications to respond to you as an individual. The web application can tailor its operations to your needs, likes and dislikes by gathering and remembering information about your preferences.
We use traffic log cookies to identify which pages are being used. This helps us analyse data about web page traffic and improve our website in order to tailor it to customer needs. We only use this information for statistical analysis purposes and then the data is removed from the system.
Overall, cookies help us provide you with a better website, by enabling us to monitor which pages you find useful and which you do not. A cookie in no way gives us access to your computer or any information about you, other than the data you choose to share with us. You can choose to accept or decline cookies. Most web browsers automatically accept cookies, but you can usually modify your browser setting to decline cookies if you prefer. This may prevent you from taking full advantage of the website.
To view our cookie policy and which cookies we use, click here.
Links to other websites
Our website may contain links to other websites of interest. However, once you have used these links to leave our site, you should note that we do not have any control over that other website. Therefore, we cannot be responsible for the protection and privacy of any information, which you provide whilst visiting such sites and such sites are not governed by this privacy statement. You should exercise caution and look at the privacy statement applicable to the website in question.
Controlling your personal information
You may choose to restrict the collection or use of your personal information in the following ways:
From time to time we may add a contact or newsletter sign up form to our website. Whenever you are asked to fill in a form on the website, look for the box that you can click to indicate that you do not want the information to be used by anybody for direct marketing purposes.
If you have previously agreed to us using your personal information for direct marketing purposes, you may change your mind at any time by writing to or emailing us at contact@aptyx.tech
We will not sell, distribute or lease your personal information to third parties unless we have your permission or are required by law to do so. We may use your personal information to send you promotional information about third parties which we think you may find interesting if you tell us that you wish this to happen.
You may request details of personal information, which we hold about you under GDPR. If you would like a copy of the information held on you please write to Aptyx Technologies Ltd., Thomas House, 84 Ecclestone Square, London, SW1V 1PX.
If you believe that any information we are holding on you is incorrect or incomplete, please write to at the above address or email us contact@aptyx.tech as soon as possible. We will promptly correct any information found to be incorrect.
Your tailored smart technology experience.
Crestron control that fits perfectly with your lifestyle
HXUI
Our flagship UX solution for Crestron.
Perfectly suited to compliment advanced Crestron control systems, Hx is able to deliver industry-leading features & flexibility for the largest scale of residential and superyacht projects. Simple to use, sophicsticate control with an ultra-modern UI.
Careful placement of your most used controls and clever design of sliding panels for the smaller screen sizes allows for a UI that gets you closer to one touch access than ever before. Hx ensures one seamless user experience across all of your chosen devices and properties. Includes iOS, Crestron remotes & touchpanels.
Our powerful user based architechture allows for both simplicity and advanced control. A customised experience for every person and every device, exactly as needed.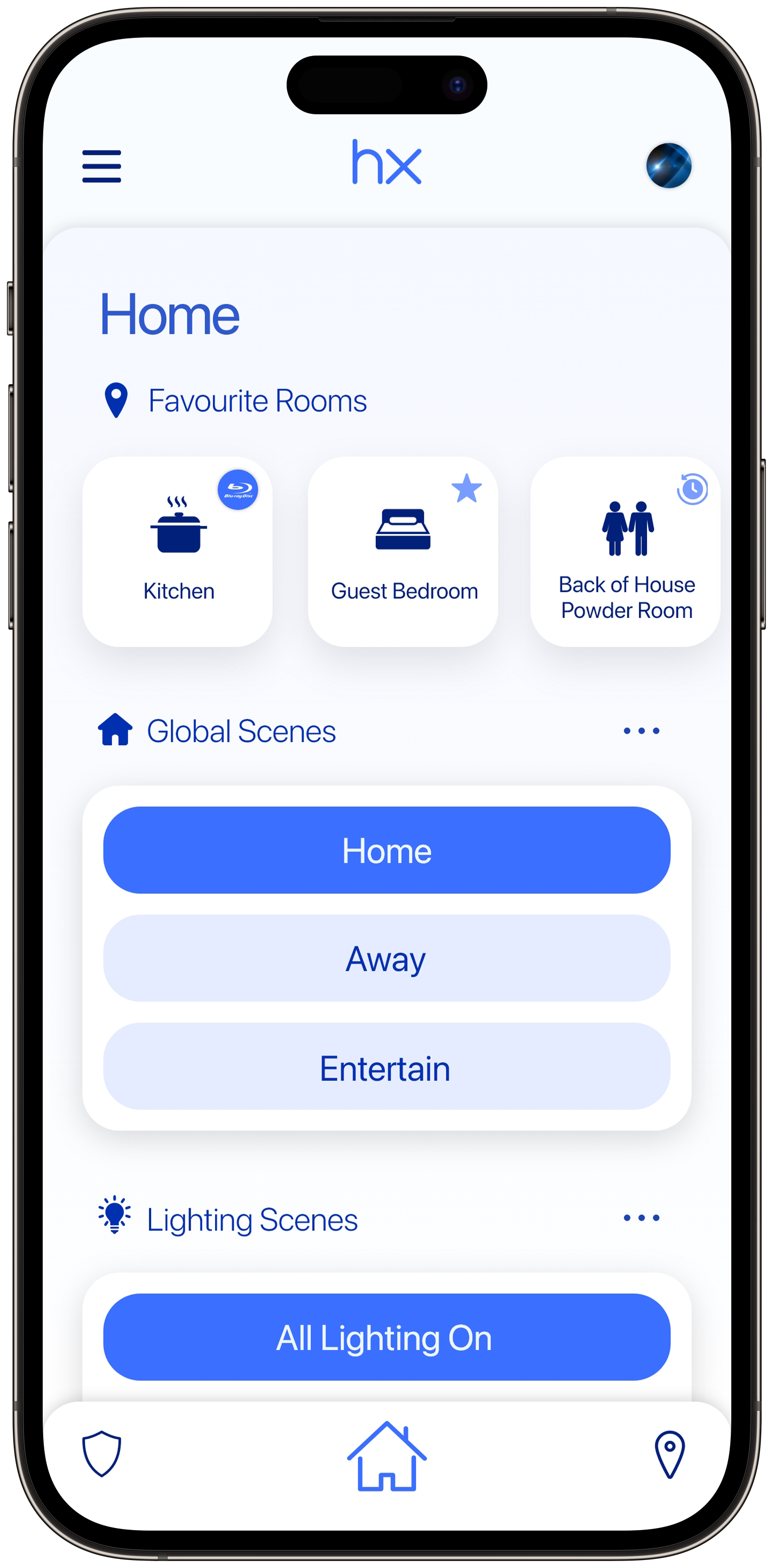 TAILORED
A personalised design service for your signature UI.
Our Tailored UI option allows full customisation of theming, imagery, fonts and logos whilst retaining the functional flow and ease of use of our Hx architecture.
Bespoke additions can be designed and implemented to suit your needs. This unique approach brings a truly personal feel that can span across multiple properties, giving you a user experience that is perfect for your lifestyle.
Your Tailored UI has the option to be deployed onto the App Store as your own privately downloadable iOS App.
As with our other solutions, we greatly reduce the cost otherwise associated with a complex application build by leveraging the core foundations of our Hx platform.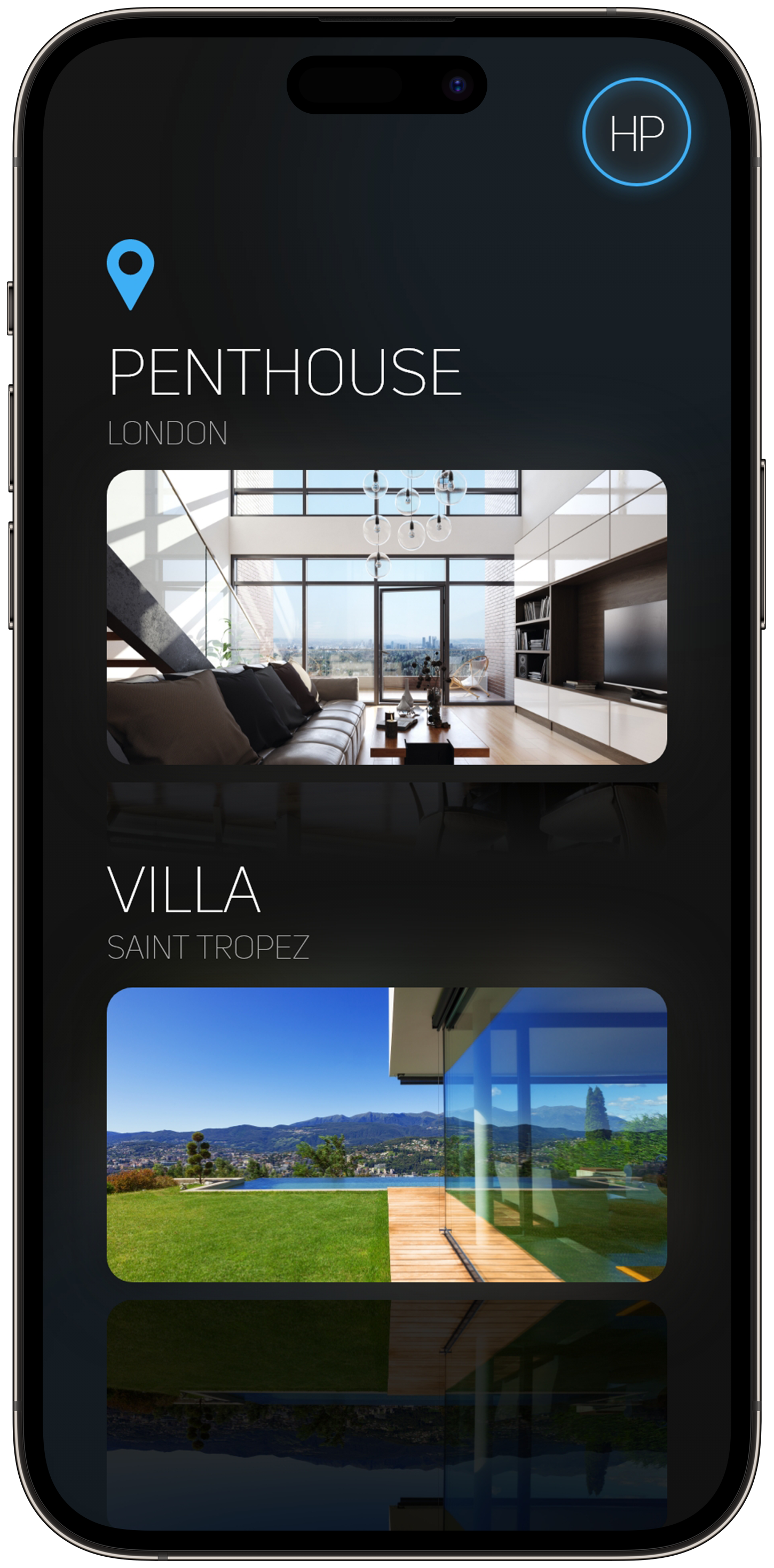 CUSTOM
The ultimate choice for luxury software technology.
With our Custom UX option, we intentionally set out to redefine the meaning traditionally associated with bespoke Crestron.
Aptyx are proud to be bringing back that exclusive, one-of-a-kind approach to luxury user interfaces that ultra-high-end residential and marine projects demand.
Privacy contact@aptyx.tech +44(0)203 948 1388